case studies
Some Recent Success Stories…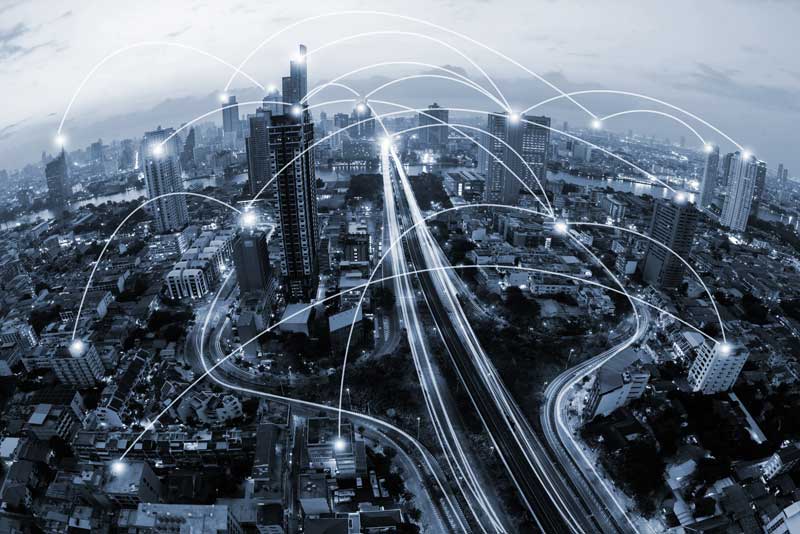 Enterprise wide Wireless (Over 600 Access Points).
1. For a leading Top 5 IT Services organization.
  2. Key requirements: ›
                     Secure Wireless
                     Single point of management.
                     Wireless to be an overlay on existing wired network with minimum disruption.
                     Automated guest management and secure handling of guest traffic.
   3.  Detailed evaluation done with POC .
   4.  Currently deployed over 600 Access points across offices in multiple cities for a unified wireless experience .
   5.  Platform: Aruba Wireless.
Enterprise Scale VDI (2500 seats scalable to 5000).
1. For a leading Top 10 IT Services organizatio.
2.  VDI seen as a solution for Data compliance requirement; Did not want any data in local hard disk of PCs.
3.  Did not want any change in user experience (Physical to Virtual).
4.  Did a detailed evaluation and a POC.
5. Currently deployed a total of 2500 Virtual desktops.
6.  Platform: Citrix Xen Desktop.
Global Web Security Deployment.
1. Top 3 IT Services Provider.
2. Deployment of Web Security Solution in 30 locations, 7 countries across the world.
3.  Solution Design, Implementation from Initial configuration to production run for > 150000  users.    
4.  Caching ratios greater than 40% seen .
5.  Migration of security policies from existing platform to the new platform .
6. Solution platform: Bluecoat ProxySG.
Privileged Account Protection Solution.
1. Top 10 IT Services Provider .
2.  Needed secure solution for shared passwords for Windows Admin, Unix Admin, Firewall, Router and Switch Admin, DBA accounts .
3.  PUM solution implemented centralized at HO with assets across HO and branch offices .
4.  No more shared passwords; All Privileged Account use sessions recorded for audit purposes.
5.  Dual approval workflow for access to very critical Privileged accounts implemented .
6. Customer now has sound last line of defense against breach of PA credentials and passes PA security audits.
Network Admission Control.
1. Top 5 Private Insurance Company.
2.  Over 4500 desktops and laptops authenticated using certificates, checked for end-point health and only then granted network access (wired and wireless) .
3.  If an authenticated end point is found to not have the latest patch or virus update, it is redirected to a quarantine zone to update itself and present it self for .
4.  In production across close to 50 branches across the country.
5.  Network Admission Control solution is centralized from 2 appliances at the HO .
6.  All network access devices across the country refer network access requests to NAC at HO and grant access as per response received
7.  Customer has thus secured all wired ports and wireless access.
8.  Customer enjoys higher stability of the network given that only authenticated and healthy endpoints are provided network access.
BYOD Enablement Solution.
1.  For a Top 5 Insurance company .
2.  Advisors come in with their devices and access Guest Wifi and are asked to authenticate themselves .
3.  Solution integrates with the AD and an SMS gateway by which a OTP is sent to the advisor's registered mobile number .
4.  On authentication, advisor is taken straight to the enterprise web application to complete his business related work.
5. Solution implemented at over 35 branches currently. Advisors can complete their work faster; Company does not need to provision desktops for this activity and has also ensured security and non repudiation.
Secure Access to Application as a Service on AWS.
1.  For a Top 3 IT Services Provider.
2.  Schools across Australia access the application developed by the customer and deployed on AWS .
3.  Our solution provided the secure access layer to the application .
4.  Allowed only authenticated users to access the web application .
5.  Platform: XenApp with Netscaler on AWS.
Enterprise Internet Access Proxy (Over 135000 Users).
1.  For a Top 5 IT Services organization .
2.  Needed to provide secure proxy and caching for internet access to its over 70000 users .
3. Designed and implemented solution across multiple gateways – for always on access to Internet.
4.  Key Benefits:
             Caching of over 35% .
             Caching of rich media traffic – videos.
             Split streaming of Live streams.
             Malware protection and Internet access policy enforcement
5. Platform used: Bluecoat ProxySG
Web Application Acceleration (For 30000 users and 35 Applications).
1.  Leading Indian IT Services organization .
2.  30000 users access about 35 different Intranet applications from the Internet .
3.  Slow access speed to applications .
4. DC based asymmetric acceleration solution .
            2.5 to 10X acceleration for Sharepoint, OWA, Weblogic based applications.
Countrywide Refresh of QOS Solution (Over 35 sites).
1.  For a leading Global IT Services Organization .
2.  Over 35 installations across the country .
3.  Upgrade from older platform to the new platform .
4.  Products: › Packetshaper 3500s / 7500s / 10000s.
Secure Proxy for IT Services Organization (For 10000 Users / 3 locations ).
1. A leading Tier-2 IT Services Organization .
2.  Requirement for secure Web access to Internet through Proxy .
3.  Product: › Bluecoat Proxy SG.
Network rightsizing (Over 200 Access Points across 5+ cities).
1.  Leading Telecom focused IT services organization .
2.  Large number of laptop users .
3.  Uniform wireless infrastructure across multiple locations in India and abroad.
4.  Significantly reduced wired edge network investments .
5.  Rollout across new facilities globally .
6. Product: Aruba Wireless.
Secure Remote Access for Design Engineers.
1. Semiconductor design firm.
2.  Needed to cut costs, increase volume of work by moving outsourced engineers to their respective company premises .
3.  Heavy investment into Compute farm could only be at the central site .
4.  Being IP driven security of data and access was crucial.
5.  Secure remote access for 250 engineers – without compromising performance. Users experience LAN like performance from their premises.
VDI for Data Security.
1. Needed Virtual desktops for easy manageability and security for their Corporate Office .
2.  Wanted Non stop operation of Virtual desktops even if the backend server failed .
3.  Designed the Solution, setup POC and demonstrated the complete setup .
4.  Successful implementation of 400 desktops and running for over 2 years months now.
5. Platform: Vmware View5.